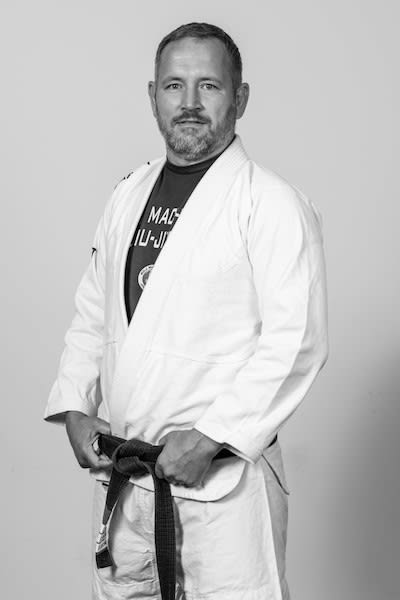 Michael Madeley
Mr. Madeley started his martial arts training at the age of 7, beginning with Karate and Tae Kwon Do. He trained an competed for 5 years. Then in 2001, Mr. Madeley was introduced to the art of Brazilian Jiu-Jitsu (BJJ) by Carlos Machado Black Belt, Klay Pittman, while attending college at Texas Tech University.
Mr. Madeley quickly became a dedicated student of BJJ and started training and competing for Pittman's Academy of Martial Arts. Immediately after graduating college, he moved to Brazil for the summer to compete in the Mundials, and train at the original academy in Rio de Janeiro. He then moved to Dallas to train directly under world renowned instructor, Carlos Machado. Mr. Madeley received his Black Belt under Mr. Machado in October of 2009 and his first degree Black Belt in 2013. As of 2020, he is a 3rd degree blackbelt under Carlos Machado.
After realizing BJJ was his true passion he decided to follow the footsteps of Carlos Machado and make it his life's work. Currently he is the owner and head instructor of Carlos Machado Jiu Jitsu location in The Colony, TX. In addition to his excellent teaching skills Mr. Madeley is proud to have led many of his students, Men, Women and Children, to victories in competitions all over the DFW area and has also contributed to Carlos Machado Jiu Jitsu winning 1st place in TEAM at competitions!